My name is Nav Walia and I'm a podiatrist. My mum always said that I played with feet when I was a child. I found them fascinating but mostly I liked tickling feet - much to the painful delight of my victim! Why it took me almost thirty years to decide to work with feet is still a mystery.
Before podiatry, ten years of customer service and corporate sales taught me that I love working with people but that I don't like targets. I prefer the softer, friendlier approach to help people make decisions.
A comfortable person is an open person which helps get to the REAL source of your concerns.
So my approach to my clinic is that you should feel comfortable when you visit me. If I can identify your real concerns then I have a better chance of working with you to resolve your problems.
When you're in my clinic I'll ensure that you understand the concerns regarding your feet and that you're aware of all the treatments available.
I certainly understand that we're not all big fans of our feet and so I hope to change your mind after just one visit.
I am a father of two and I try to balance my work with my family time. I play piano (not a pro yet!) and I love to read about natural history and science.
It never feels like work when I'm at the clinic. My conversations with patients have nothing to do with feet half the time. We're either discussing the meaning of life, space travel, nature or most importantly - FOOD!
I qualified with honours degrees in Psychology (1995) and Podiatry (2007), then gained years of experience working in the private and public sectors (NHS Dudley). During my time in the NHS I worked in high risk diabetic foot clinics, nail surgery and routine chiropody clinics.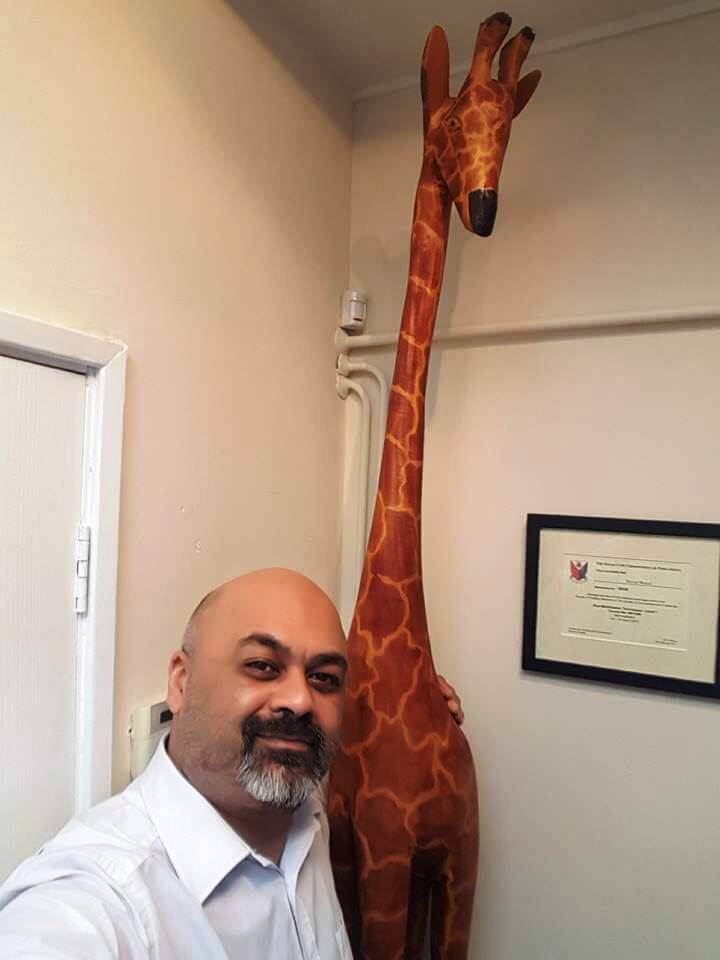 As far as I am aware, MyPod Foot Clinic Kidderminster is the only podiatry practice in the country with an eight-foot tall giraffe on hand to welcome you in!
Come to see us and we'll give your feet the care and attention they need and deserve
Shirley Glaze - Podiatrist
Hi, I'm Shirley and I'm delighted to be on the team here at MyPod Foot Clinic in Kidderminster.
I graduated from the Birmingham School of Podiatry in 1996 and since then have worked in the NHS,  including 10 years in Dudley and, more recently, 14 years in my hometown of Wigan. I have worked in many different clinical settings including routine podiatry and high risk ulcer clinics. I have a particular interest in the assessment and treatment of the diabetic foot.
After 24 years' NHS experience, I now enjoy working alongside Nav, being able to offer the wide range of therapies available at MyPod Foot Clinic. As podiatrists we are in a privileged position of being able to really get to know our patients and having time to listen and advise.
Outside of podiatry, I love hill walking plus reading, gardening and, of course, spending time with my four lovely children and their families who definitely keep me on my toes!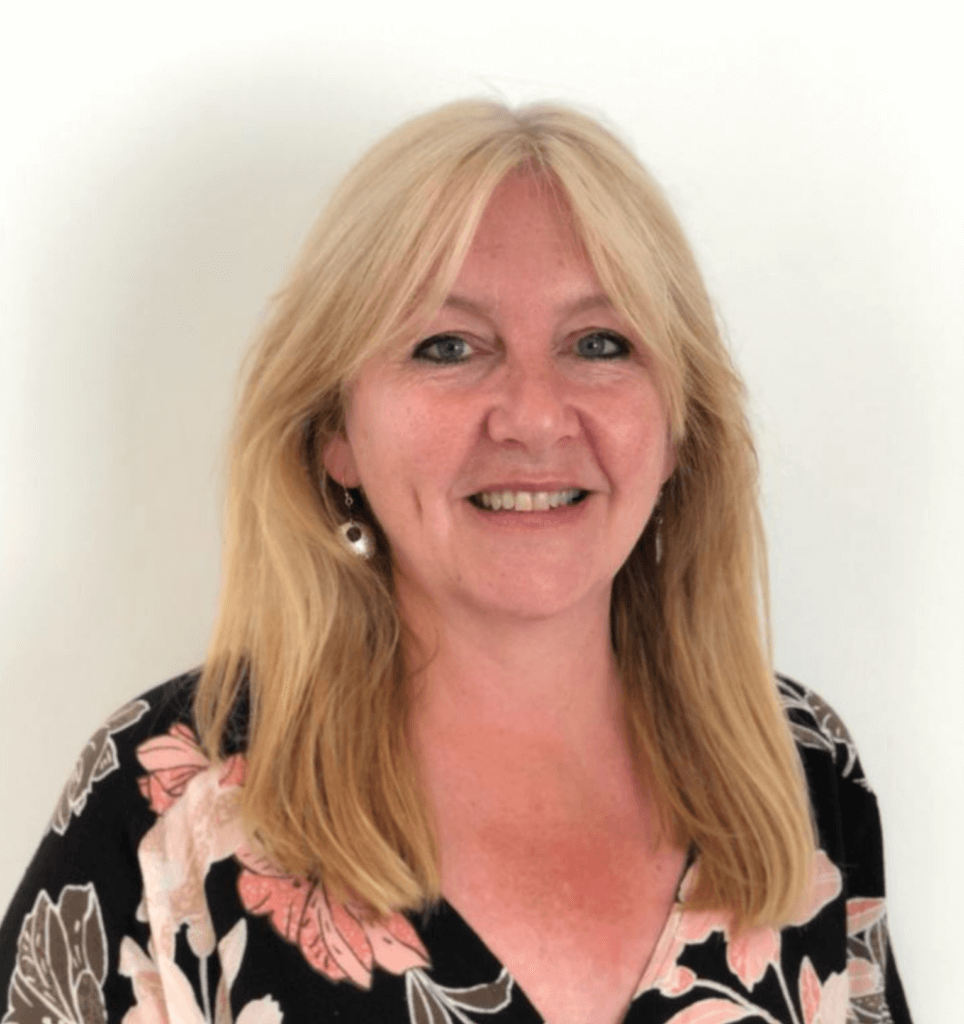 My name is Alex and I have been a podiatrist for several years, graduating from the Birmingham school of Podiatry, and have been working both with the NHS, charity and private sectors. This has given me a good broad range of experiences and truly let me engage with almost every area of podiatry.
I enjoy the bio-mechanics and nail surgery aspects of podiatry the most, as these are both in-depth areas in which playing detective to solve patients issues is really rewarding.
Outside of podiatry I like military history, cooking (probably with too many spices), wood and metal work, writing and reading science fiction, and installing myself onto the sofa to watch Netflix